HaL Studiogalerie

Möglichkeit und Wirklichkeit


Charlotte Bastian
Thomas Ravens
Benedikt Terwiel
Bénédicte Blondeau
Benjamin Gräbner
Zora Janković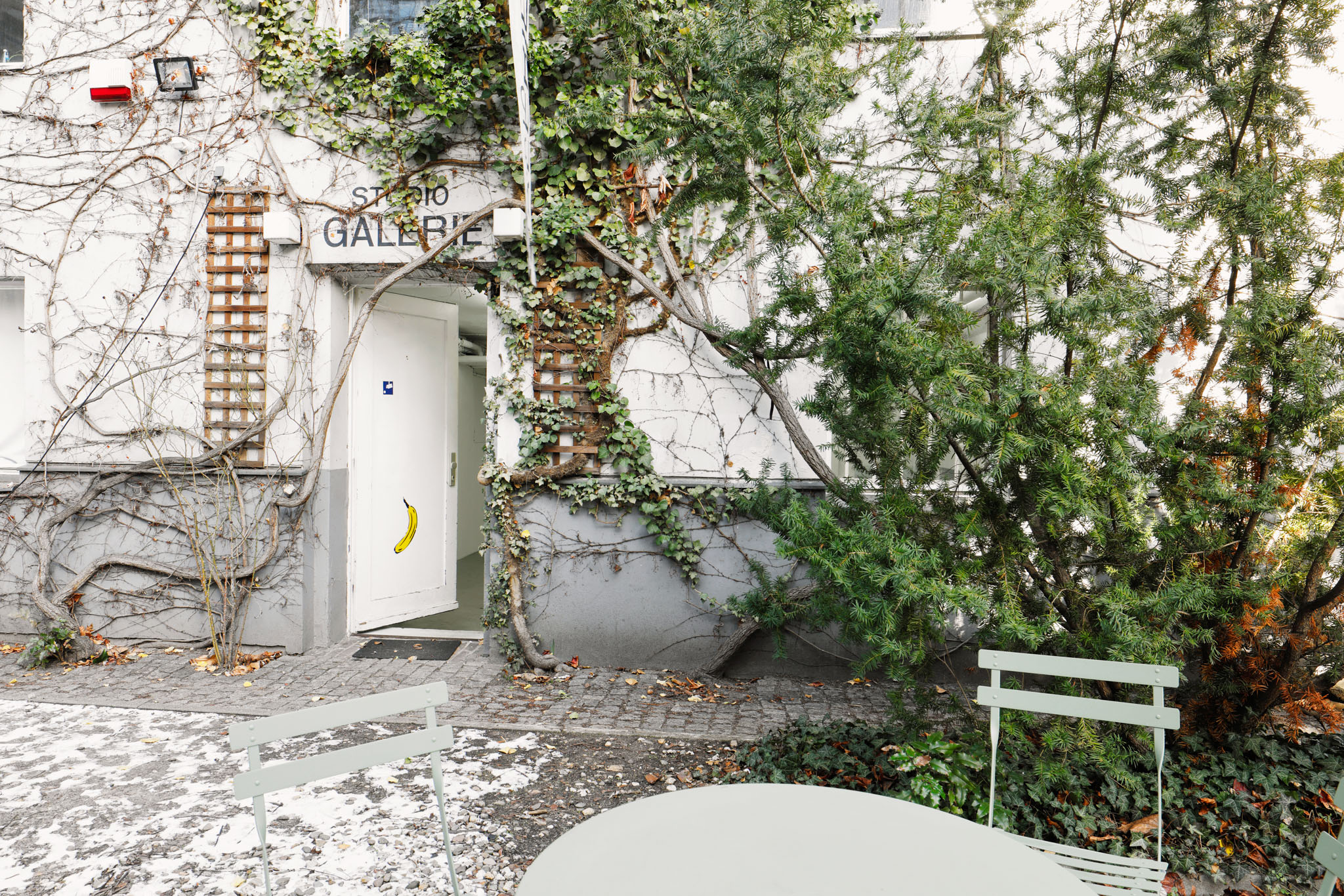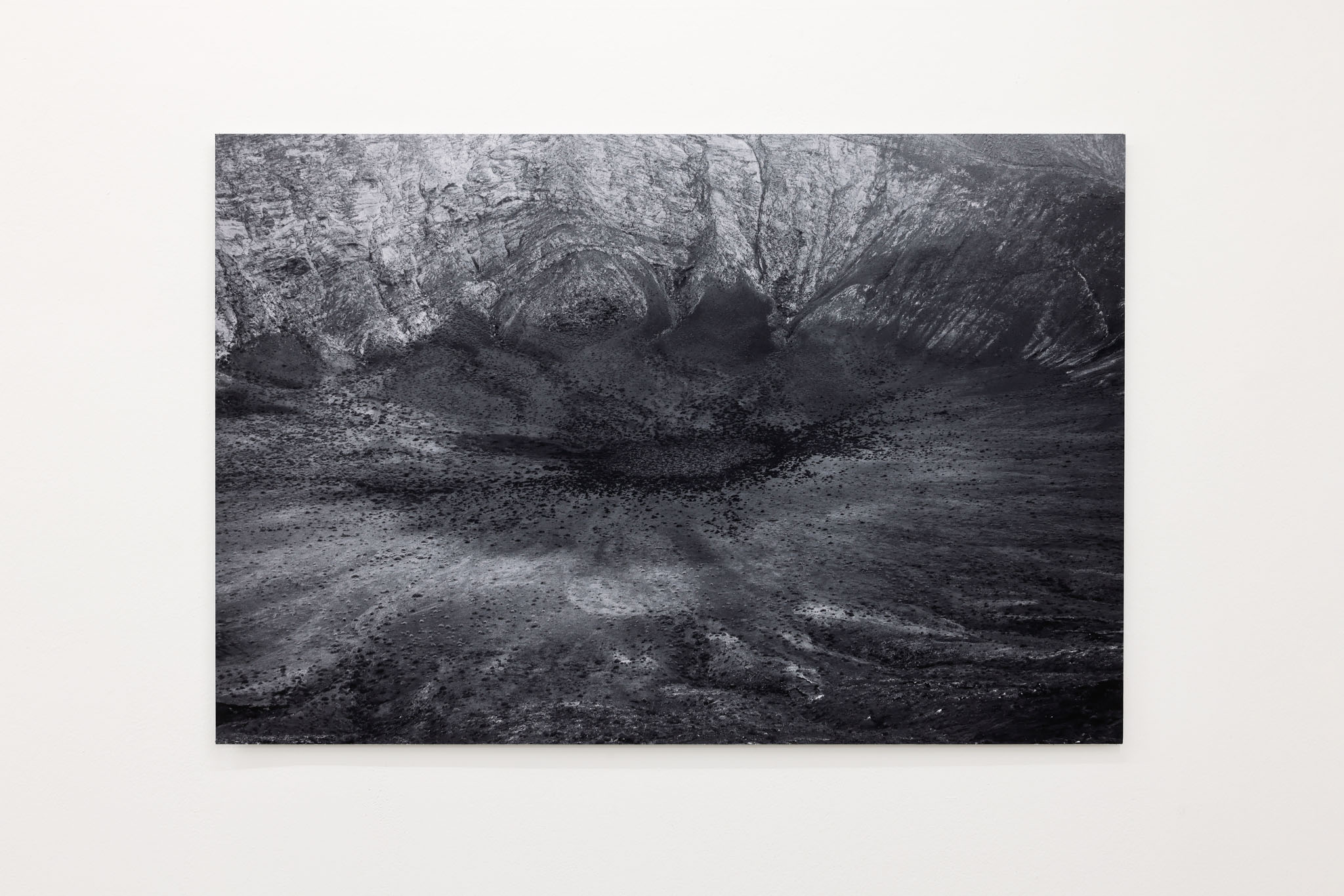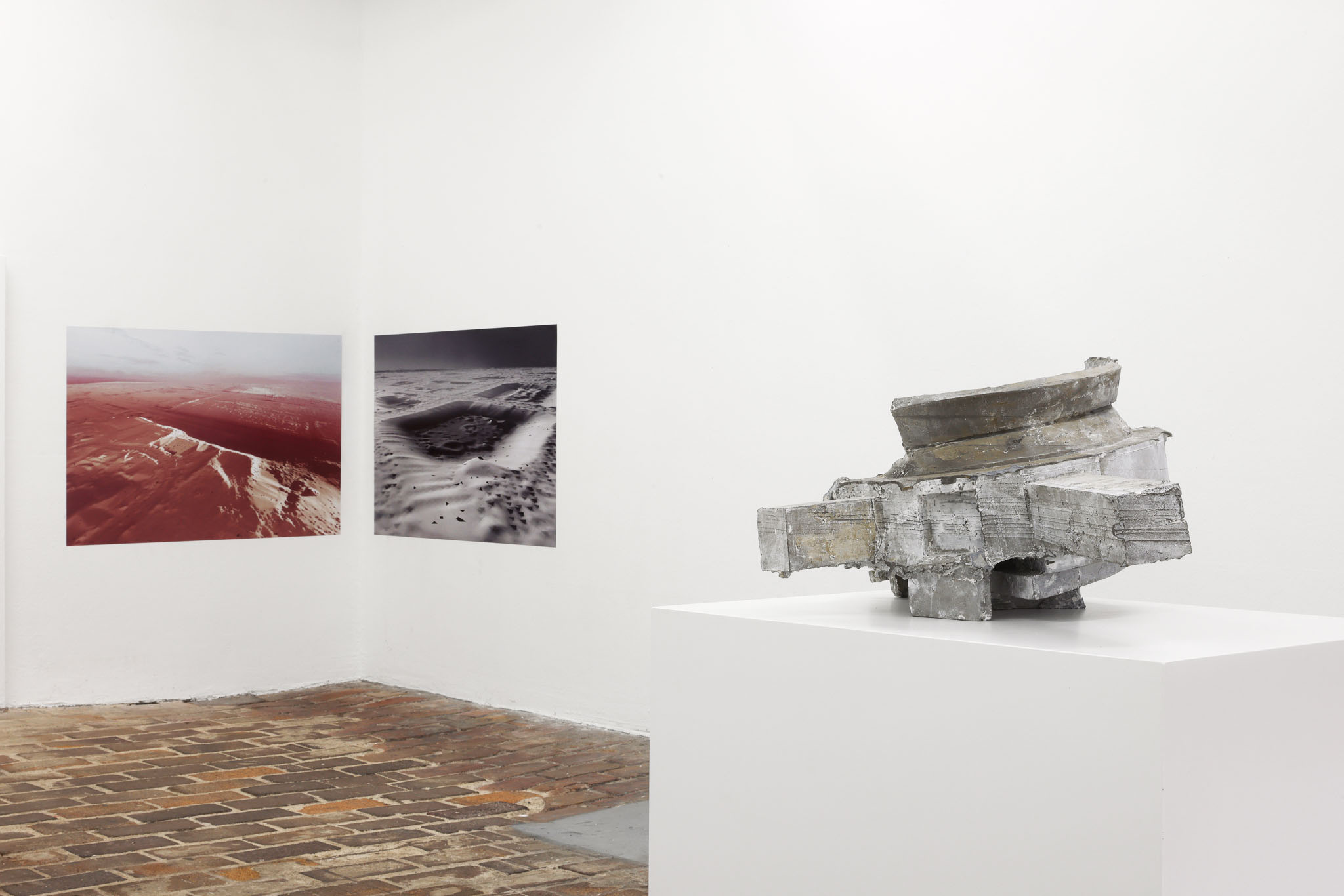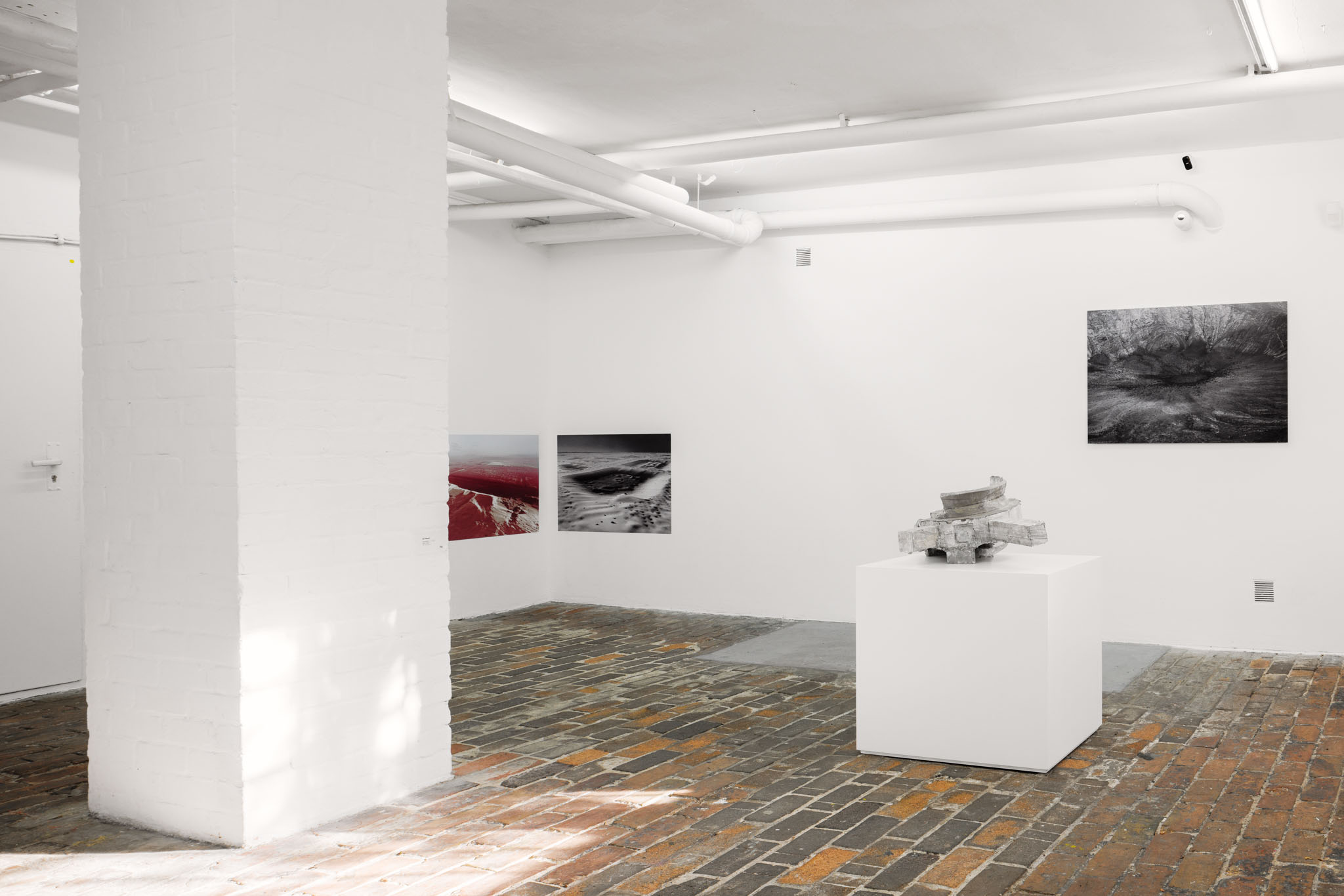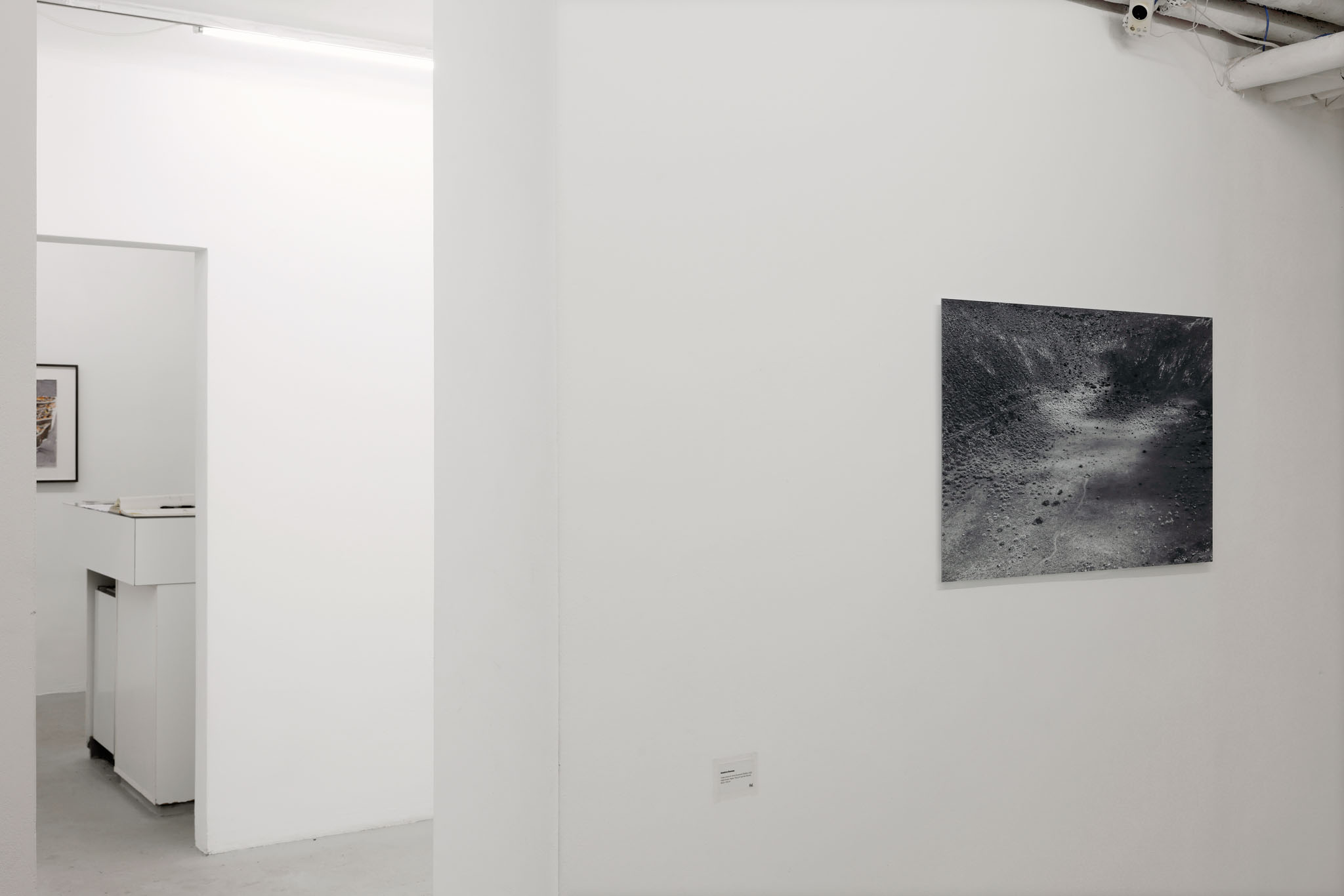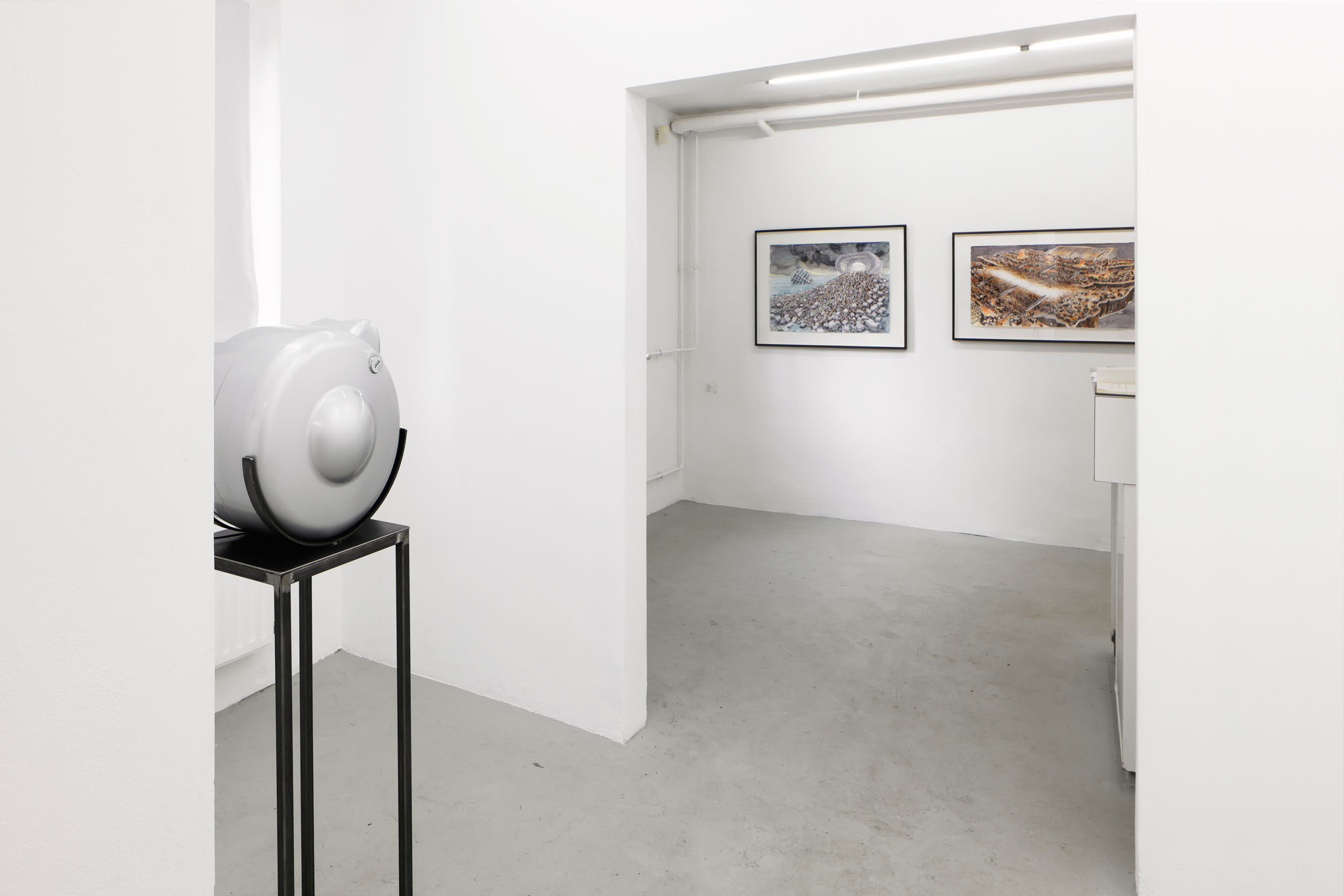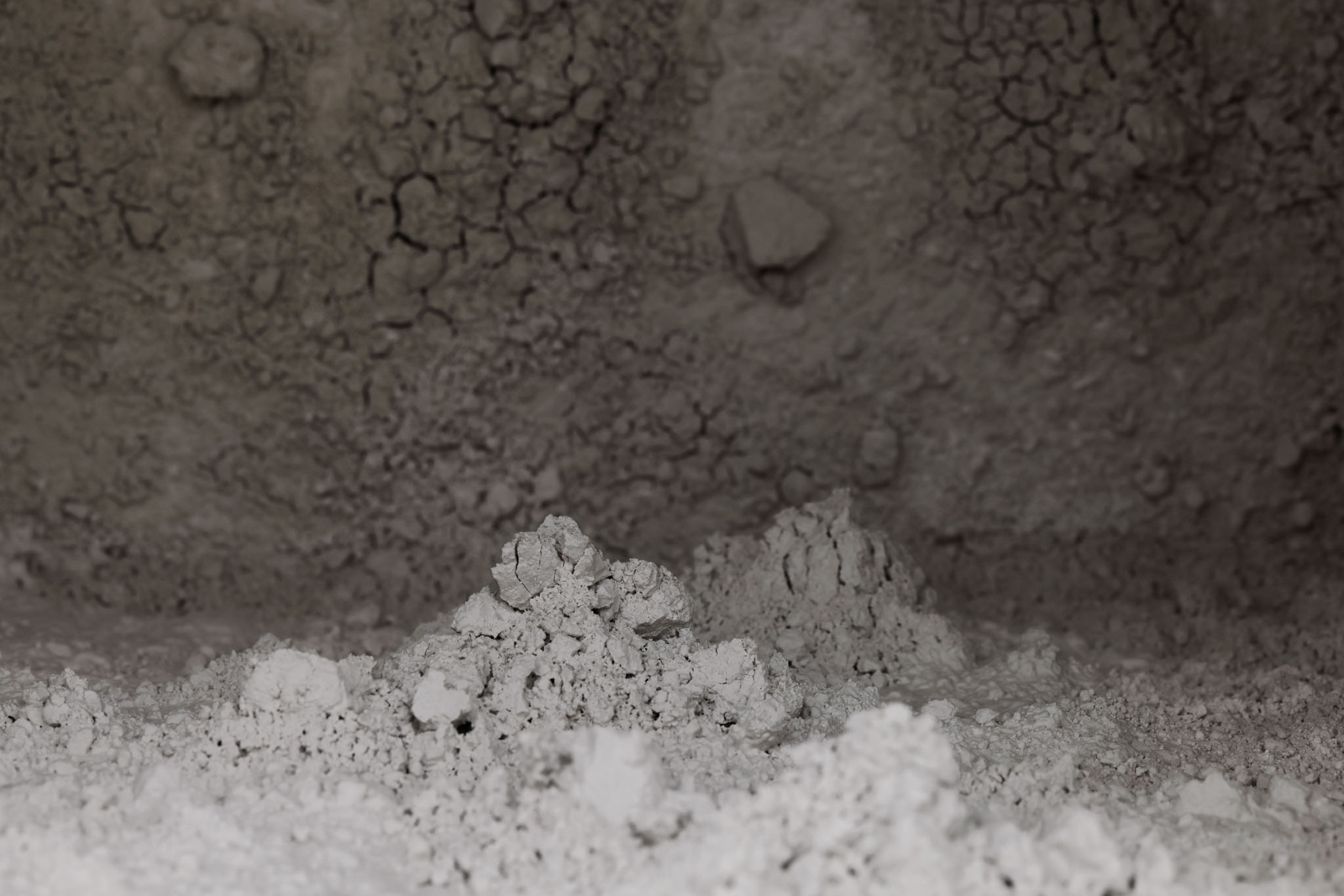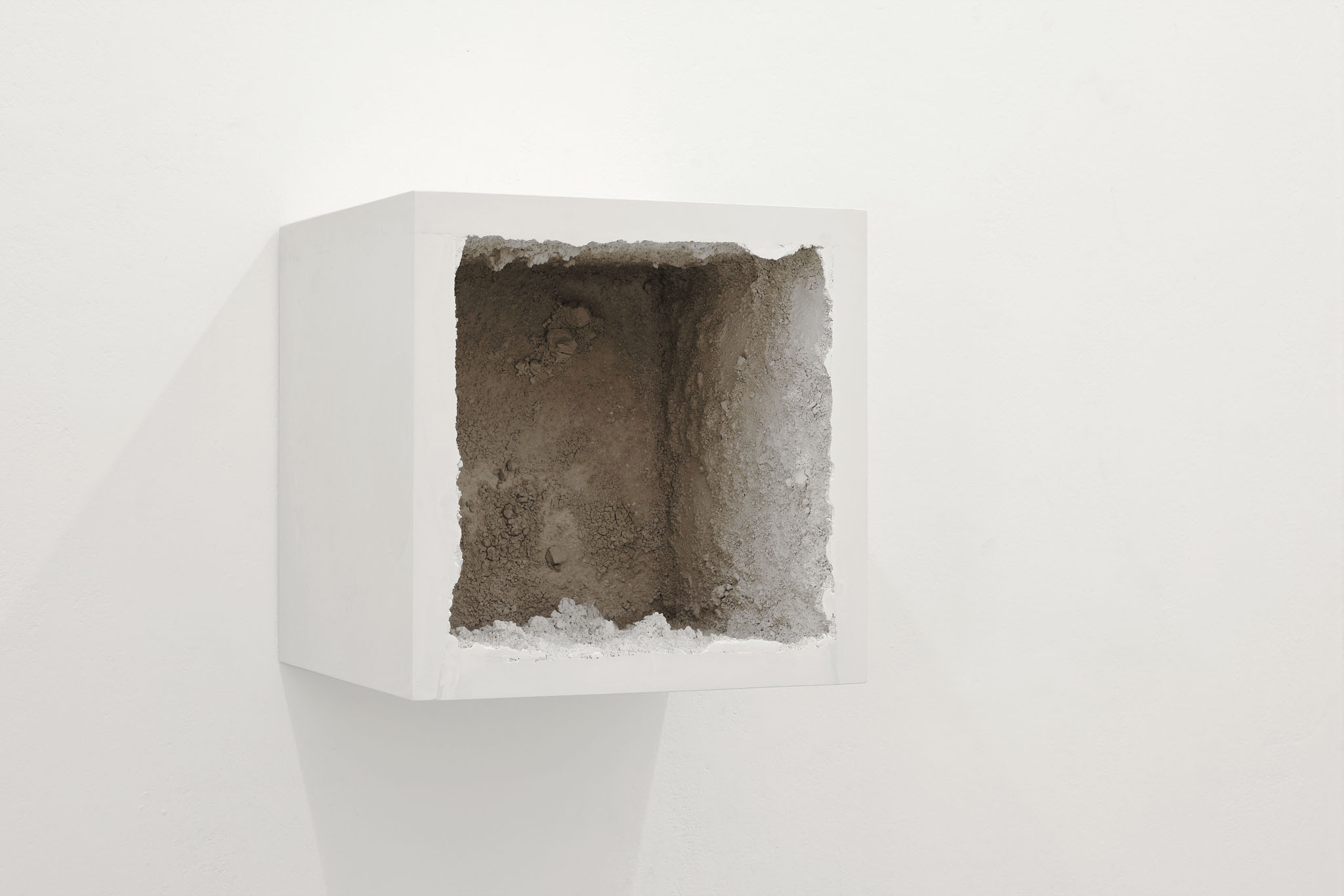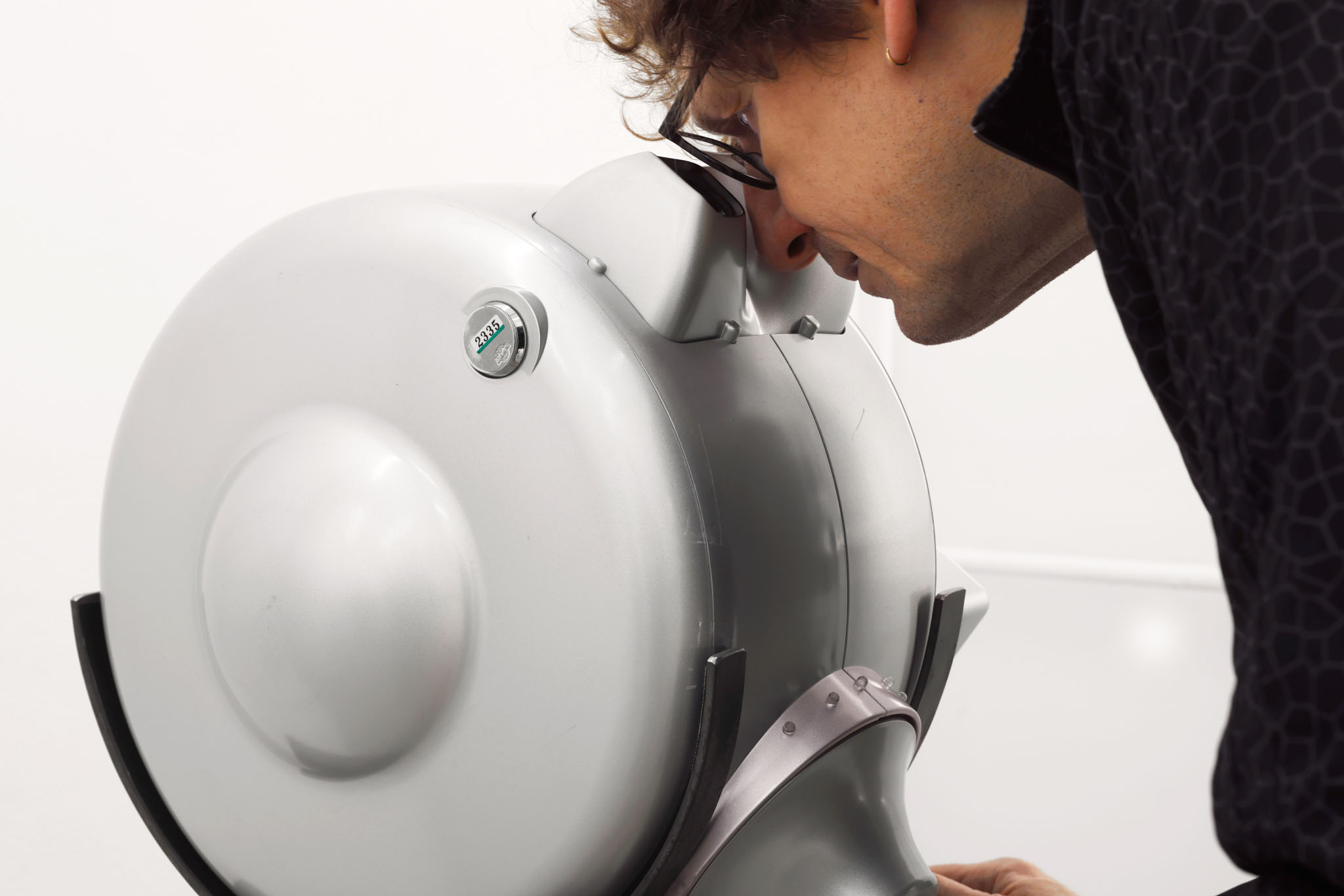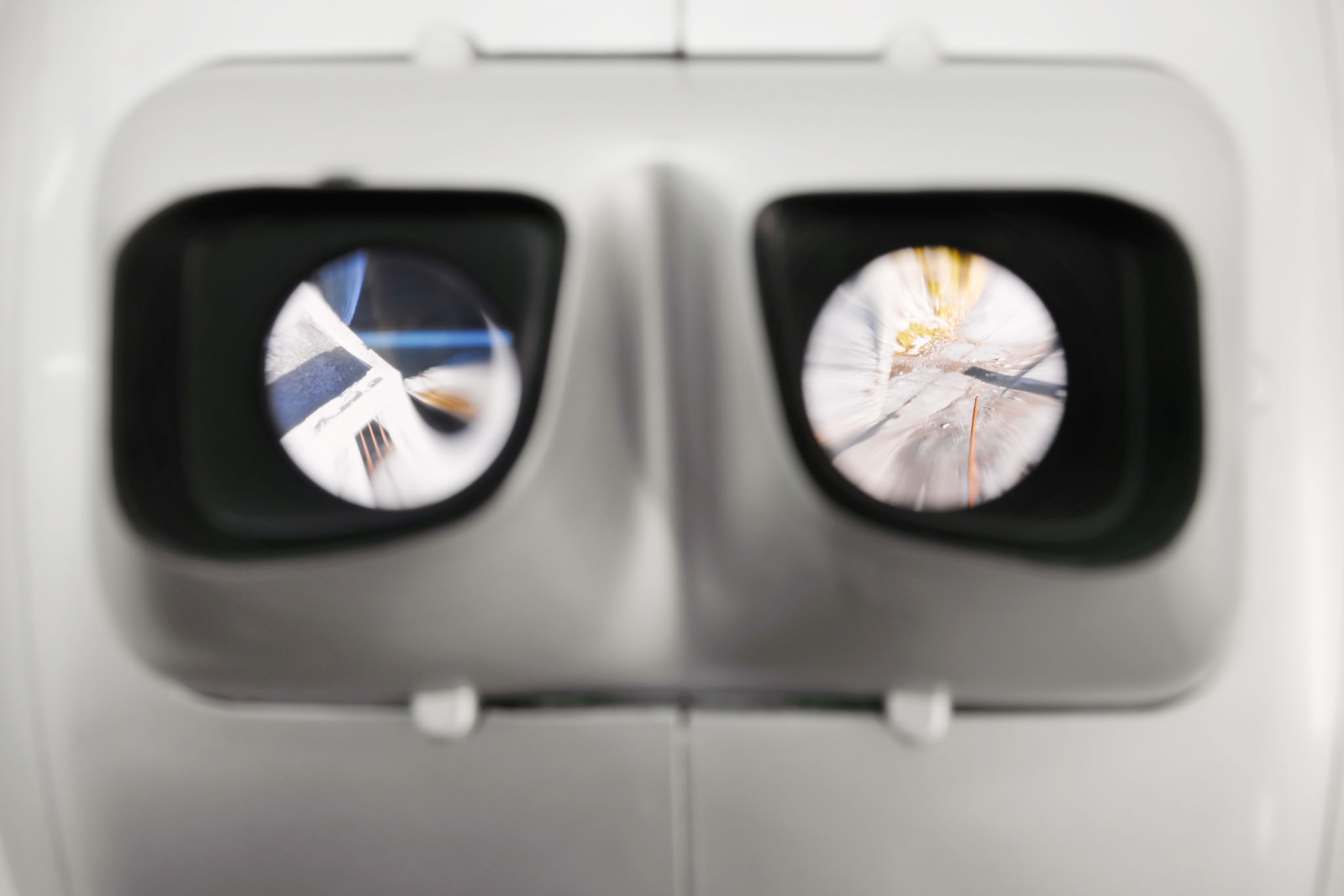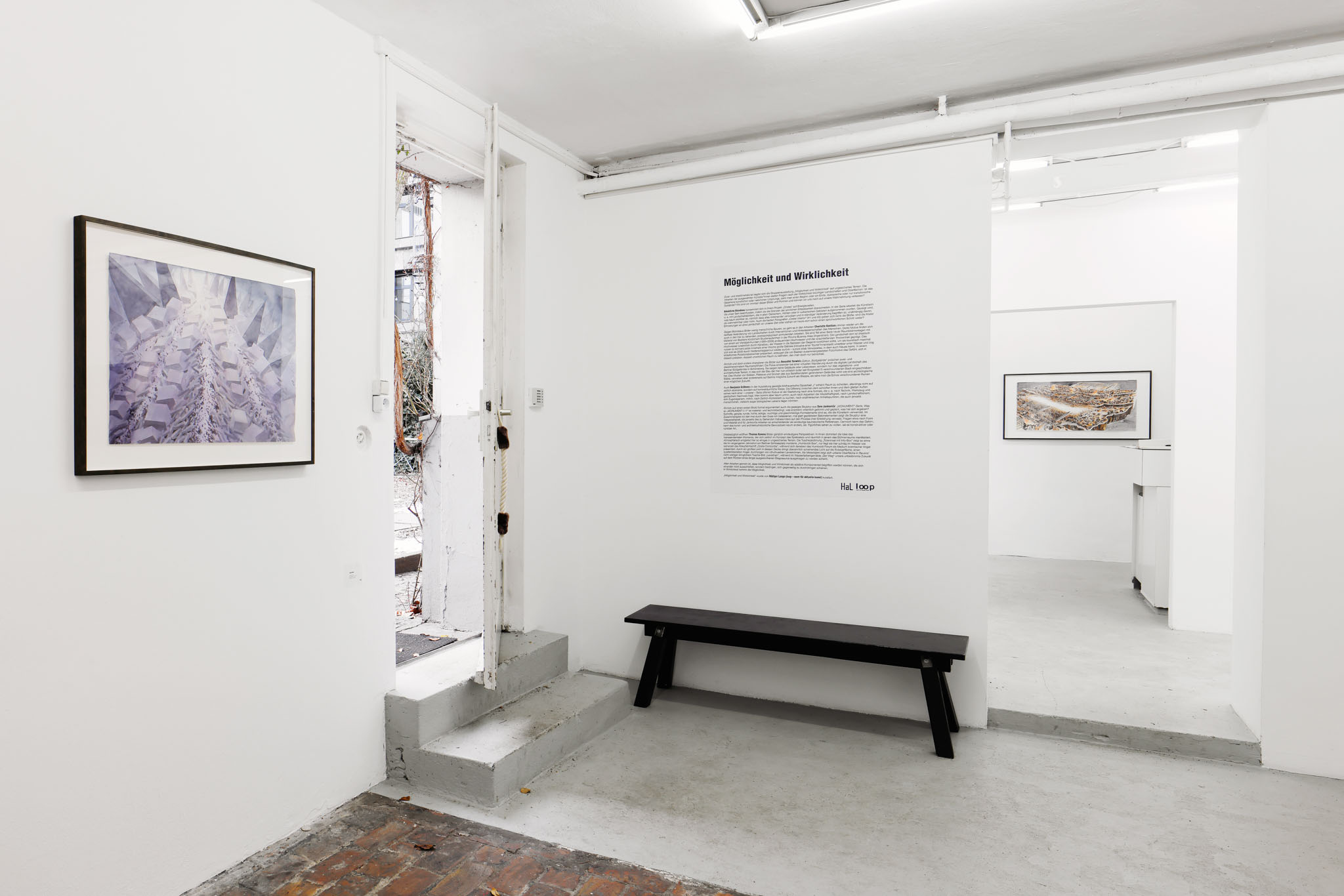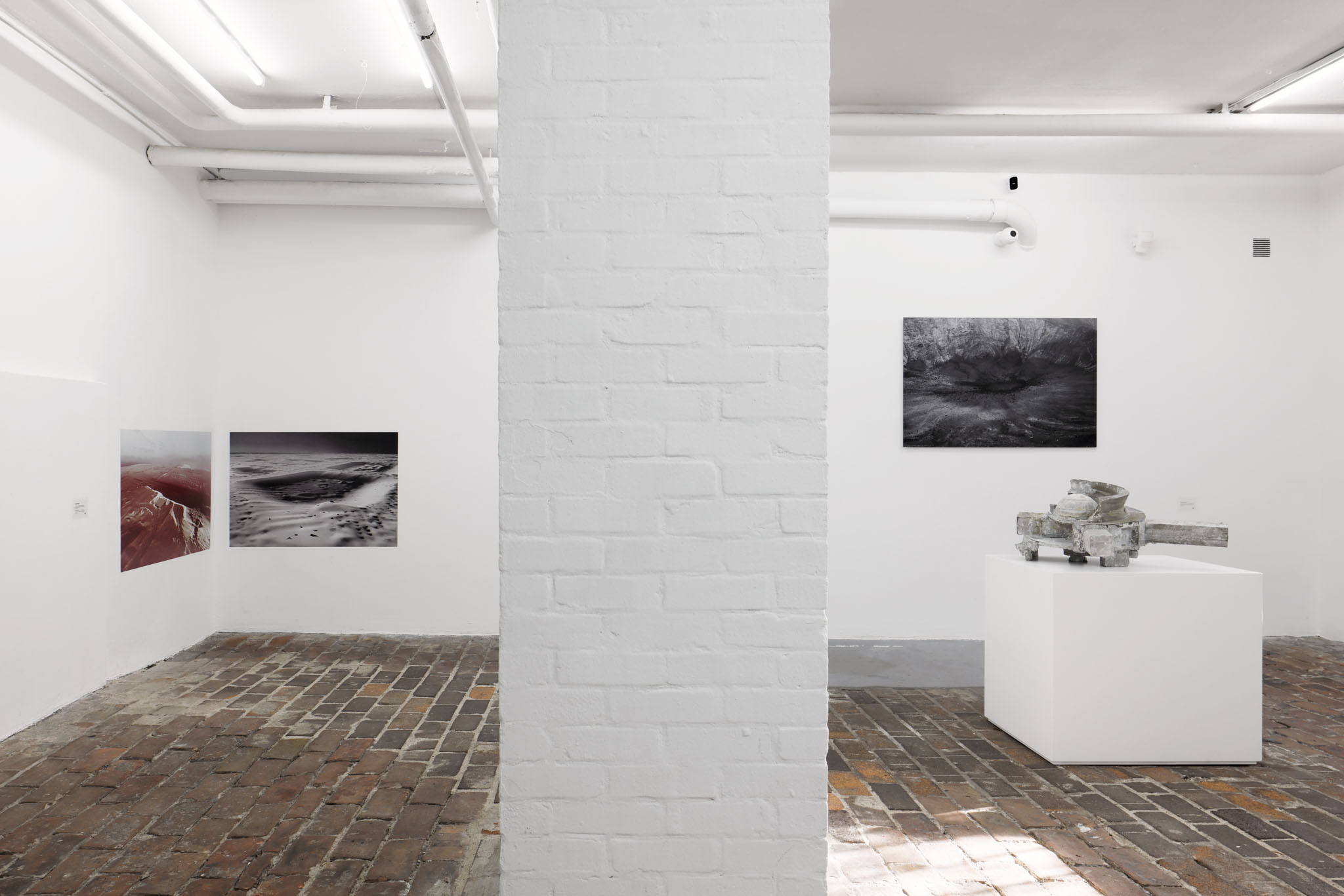 Opening: Friday 27.01.2023
Exhibition from 28.01.23 - 05.03.23
Opening hours: Tues. - Sun. 11 a.m. - 6 p.m.

Haus am Lützowplatz
Lützowplatz 9
10785 Berlin

Möglichkeit und Wirklichkeit

Two- and three-dimensional, the group exhibition "Possibility and Reality" ventures into unsecured terrain. The works of the selected artists* ask questions about the reality of fragile landscapes and surfaces: is what we see of artificial or natural origin, do we see a beginning or an end, dystopian or merely transitory states? Where are we in the midst of these images and forms, and can we still rely on our perception?

Bénédicte Blondeau's project "Ondes" focuses on waves of energy,

that influence our being by transcending the limits of sensory apprehension. In the series, the artist works, among other things, with landscape images taken in ancient glaciers, caves or volcanic areas. What is shown is what is hardly visible, namely that everything is interwoven and in a constant state of change, regardless of whether it is perceptible or not. The two photographs, "Crater interior" (#1 and #2), also don't pull any punches: are the craters reminders of a landscape before our time, or are we already standing there today, one proverbial step ahead?

If Blondeau's images show few human traces, Charlotte Bastian's works are repeatedly concerned with the radical transformation of landscapes through human interventions and legacies. Such motifs can also be found in the post-apocalyptic-looking works on view here. They are part of a series of new spatial image montages with material from Bastian's recent study visit to the province of Buenos Aires (Argentina). The landscape there has been drastically affected by a quarter-century-long (1985-2009) flood and the subsequent

Drought characterized. The flood (caused by the construction of a canal that was supposed to return water to the salt lakes in the area in order to maximize their use for tourism) submerged large areas (including a tourist town) beyond repair within a week and only receded again in 2009 due to a lack of precipitation - leaving behind devastation in which new things are also germinating. Presented in a medium-format rotary viewer, the photographic motifs assembled by Bastian create the feeling of being in this precarious, doubly unreal space that one is nevertheless only looking at.

Similarly and yet differently, the images in Benedikt Terwiel's cycle "Südgelände" oscillate between a two- and three-dimensional sense of space: The photos were taken during a virtual walk through the digital landscape of Berlin's Südgelände in Schöneberg. They do not show any buildings or living beings, but only the terrain devoid of vegetation and architecture, into which the construction of the city that has now suddenly (or since eternity?) disappeared here has inscribed itself. The pattern of trenches, plateaus, and pits of the terrain rendered from satellite data seems like an archaeological site, but on the other hand refer to Berlin's possible future as a steppe, as if one were seeing the echoes of vanished ruins of a possible future.

Benjamin Gräbner's sculptural plaster work "I," shown in the exhibition, also seems to partition space, but in a concrete-spatial rather than temporal-abstract way. The difference between the craggy interior and the smooth exterior of his cube, which is open on one side - ours - is, in terms of design, a formal one that asks, among other things, about technique, tools, and gestural proof. However, one can hardly avoid looking for aspects of the model-like, for the landscape, for what is carried, consequently, for the temporally concrete, for narrative clues that could also lie beyond human, perhaps even biological life.

The sculpture shown from Zora Jankovićs' "MONUMENT" series also argues similarly (at first glance) formally. What about "MONUMENT I.11" is material- and technique-related, what appears to be willfully shaped and planned, what has emerged? Rough, straight, round, hollow, angular, bulky and supple form elements are what the artist uses. In the interplay with the concrete elements, sometimes left raw by the casting, sometimes smoothly flattened, the sculpture shows a multiformity that, beyond what can be seen, refers in particular to the process of its creation. Questions about form and material, for example, are thus more decisive for Janković's works than unambiguous architectural-historical references. Nevertheless, the brain, the consciousness of art and architectural history can hardly help wanting to see the figurative, be it constructive or ruinous.

In this respect, Thomas Raven's paintings open up entirely clearer perspectives: In them, the idea of the transcendental moment dominates, manifesting itself temporally in the concept of the spectacle and spatially in that of the stage space. Atmospherically, some things slip into unsecured terrain here. The ink drawing "Isle of the Dead with Info Box" shows, for example, the "Humboldt Box" installed at Berlin's Schlossplatz last decade, only here it lies diagonally in the water like the cruise ship "Costa Concordia" at the time, while next to it the Humboldt Forum presents itself as a medium of cosmic fear: through a large hole in its ceiling, seemingly supernatural light penetrates onto the surface of the earth, a hill strewn with cuboids, crisscrossed by Cthulhuesque lava flows. Urban surface appears as a meta-object in Ravens' no less urgent ink painting "Leviathan," while in the watercolor painting "The Way" our indeterminate future seems to be carried out on the back of a long-extinct stegosaurus.

What all the works have in common is that possibility and reality can be understood as additive components that do not exclude each other, but rather condition each other, seem to permeate each other. In reality comes the possibility.

Der Ausstellungsraum B-Part Exhibition begleitet die künftige Entwicklung der Urbanen Mitte Am Gleisdreieck mit künstlerischer Autonomie und tritt somit zugleich in einen Dialog mit den übergeordneten Themen des Gesamtprojekts – Formen des New Work, Co-working, Kultur und Sport – und schafft Synergien zwischen künstlerischen, kulturellen und sozialen Ansätzen. Künstlerischer Leiter des B-Part Exhibition ist Rüdiger Lange (loop – raum für aktuelle Kunst).