Archive: Ausstellung 2009

settings #3

Eröffnung
Freitag 25. Januar 2008 20 Uhr
Ausstellung
Mittwoch 30. Januar
bis Freitag 29. Februar 2008
Öffnungszeiten
Mittwoch bis Samstag
14 Uhr bis 18 Uhr

Stephanie Backes
(Skulptur)


Jessica Buhlmann
(Malerei)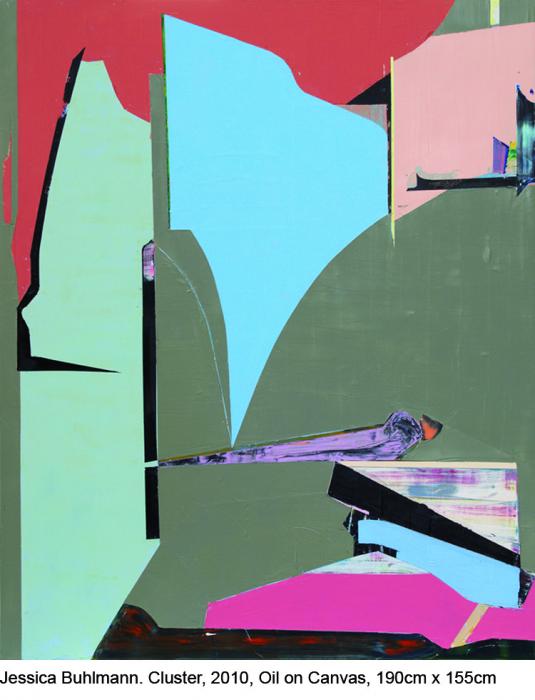 Juliane Duda
(Digital Image)


Sabine Fassl
(Plastik/Installation)


Shirin Homann-Saadat (Objekt/Installation)



Geka Heinke
(Malerei)


Andrea Loux
(Video, Papierarbeiten)

Angelika Middndorf
(Zeitbasierte Fotografie / Installation)


Alexandra Ranner
(Fotografie / Skulptur)


Bernadette Rottler
(Malerei)


Joulia Strauss
(Malerei/New Media)


Isabel Schmiga (Papierarbeiten/Installation)

Claudia Weber
(Fotografie/Skulptur)


Mit "settings #3" setzt loop - raum für aktuelle kunst eine Ausstellungsreihe aus den Jahren 2003 und 2004 fort. Unter der künstlerischen Leitung von Rüdiger Lange werden Positionen aktueller Kunst präsentiert. In "settings #3" zeigen 13 Künstlerinnen, die alle in Berlin leben und arbeiten, ihre Arbeiten.
"settings #3" ist zugleich die umfangreichste Präsentation der Reihe und soll ein klares Statement für in Berlin vertretene Positionen setzen. Das Spektrum der künstlerischen Arbeiten umfasst alle Ansätze von der Malerei über Skulptur bis hin zu Fotografie, Video und New Media.

loop - raum für aktuelle kunst is proud to present "settings #3"—the third edition of a series of group exhibitions that began in 2003-04. Curated by Rüdiger Lange, "settings #3" presents thirteen artists, each with a distinct approach to contemporary art—all of whom live and work in Berlin. "settings #3" is by far the most extensive presentation of the "settings" series, providing a clear statement that reflects the broader spectrum of Berlin-based artists, embracing all genres: painting, sculpture, photography, video and new media.